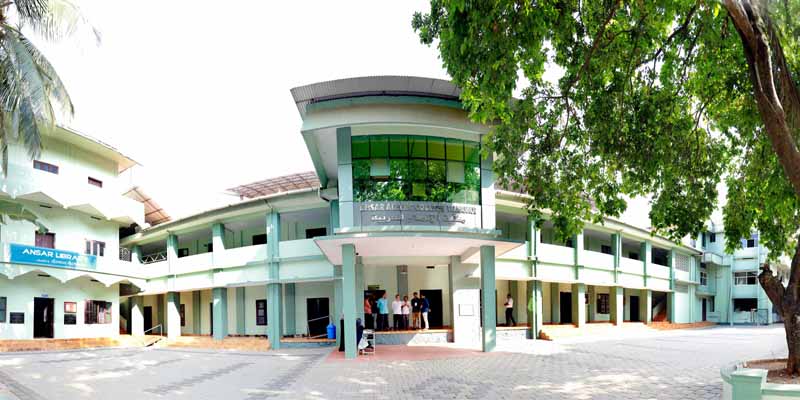 INAUGURATION OF COMMERCE ASSOCIATION 2019-2020
The inaugural ceremony of commerce association for the year 2019-20 was held on 10th January 2020 in the college auditorium at 9.30am.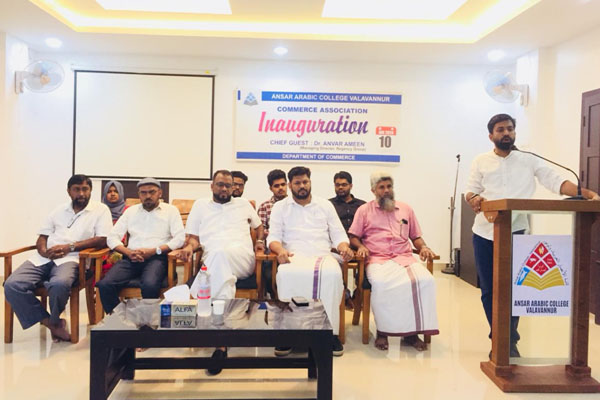 The chief guest for the occasion way Dr. Anwar Ameen, MD of regency group. Prof. Ibrahim Ansari Arabic department HoD, Dr. A I Abdul Majeed Swalahi College union advisor, Prof.Abdurrab M IQAC Coordinator, Dr.C Mohamed RafiNSS Programme officer, Dr.C.M ShanavasArabic faculty and all members of commerce department were present at the function.
The function was started with the welcome speech of commerce HoD Afsal Abdul Khader. The presidential address of the Programme was done by Arabic HoD Prof. Ibrahim Ansari. He advised students to utilize the association to develop their skills. Dr. Anwar Ameen M.D of Regency group inaugurated the programme.In his speech he enlightened the minds of the young hearts by delivering the speech based on importance of commerce students in the employment sector with his life experience.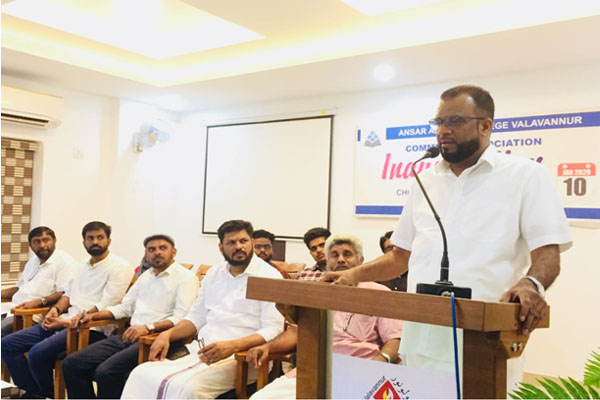 The programme concluded with the vote of thanks delivered by Mr. Mohammed Nihal, Association secretary.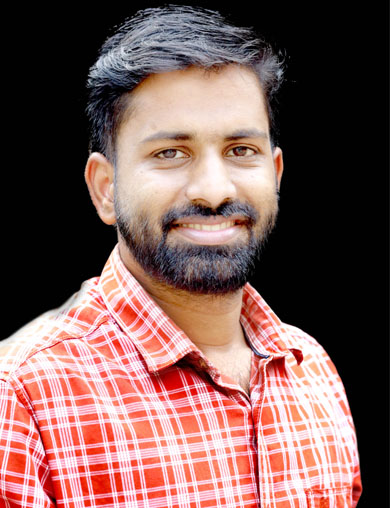 Department Head
Mr. Afsal Abdulkader

Courses

Achievements

Facilities

Image Gallery