WOMEN DEVELOPMENT CELL (WDC)
WOMEN DEVELOPMENT CELL (WDC) symbolizes a safety hub for the girls students. It is also the sign of progression and open thinking.WDC, unknowingly, becomes her strength and offers her different perspectives on gender issues. It empowers her to do what she wants. This cell plays an important role in voicing opinions on important matters that affect the daily life of women students. They provide a platform where students can comfortably participate and share their views. They actively promote gender equality. WDC would promote defence training classes, skill development workshops, seminars, health awareness classes etc. The functions of the cell are to purely safeguard the rights of female students, faculty and staff of the institution.
Coordinator: Suharabi P(Coordinator)
Assistant Professor,Research Department of Arabic
OBJECTIVES:

To create social awareness about the problems of women in general and gender discrimination in particular by means of programs like lectures, workshops and seminars.
To develop the self confidence of Women.
To guide about Women Welfare Laws.
To organize the programs with other associations of the college such as Students Union, NSS, etc.
To encourage participation of NGOs working in the area of women's development in the activities of the Cell.
To highlight the importance of health and hygiene.
To promote general well-being of female students and women staff
To develop skills among the girl students by means of workshops and training programmes for their overall personality development as well as for the encouragement of self-reliance among them.
WOMEN CELL PROGRAMMES 2019-20
| | | | |
| --- | --- | --- | --- |
| S.NO | PROGRAMMES | DATE | REMARKS |
| 1 | GENERAL ORINTATION & COMMITTEE FORMATION | JULY | |
| 2 | SELF DEFENCE TRAINING | AUGUST | |
| 3 | ONE DAY LEADERS WORKSHOP | AUGUST | |
| 4 | VISIT FLOOD VICTIMS | SEPTEMBER | |
| 5 | TEACHERS DAY CELEBRATION | SEPTEMBER | |
| 6 | VALUE EDUCATION - 1 | OCTOBER | |
| 7 | STUDY TOUR | OCTOBER | |
| 8 | VALUE EDUCATION – 2 | FEBRUARY | |
| 9 | OLD AGE HOME VISIT | FEBRUARY | |
| 10 | WOMENS DAY CELEBRATION | MARCH | |
GENERAL ORIENTAION AND COMMITTEE FORMATION
Conducted general awareness class led by Mrs. Suhrabi.P (Assistant Professor department of Arabic) on 17/07/2019. This program was inaugurated by prof C. ASHRAF principal of the college.  All girls students and women staff members attended the program. A new committee for WDC was formed ans Surayya. K was selected as the student coordinator of the WDC.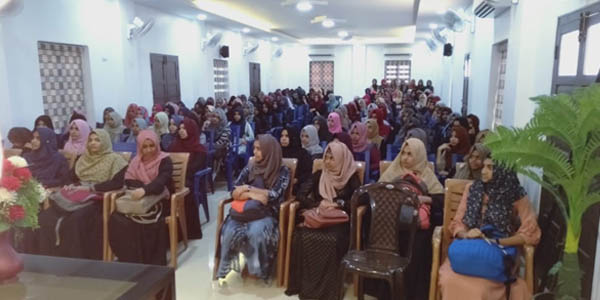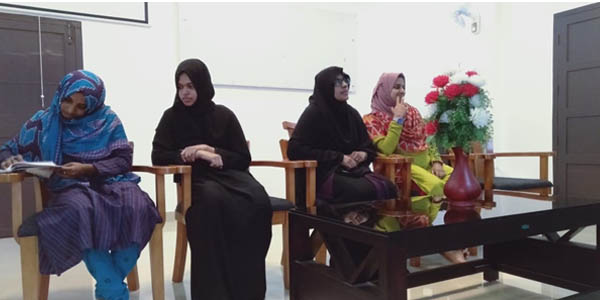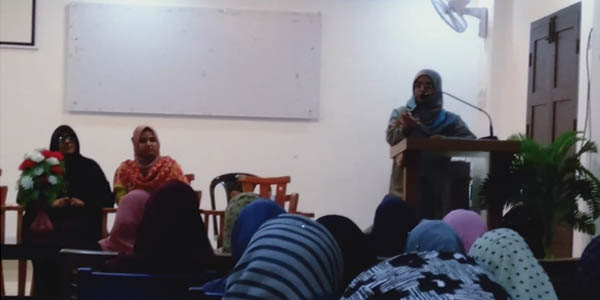 ONE DAY LEADERS WORKSHOP
One day leaders workshop was conducted under the women cell on 31 /08/2019 .The College principal prof C. ASHRAF inaugurated the program. The workshop was led by the women cell co coordinator Mrs. Suhrabi.P Through the training the students were able to develop their confidence and courage. Twenty five WDC members attended in the training program.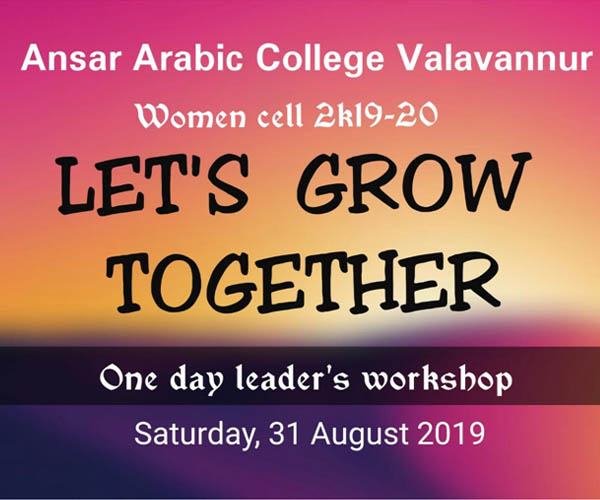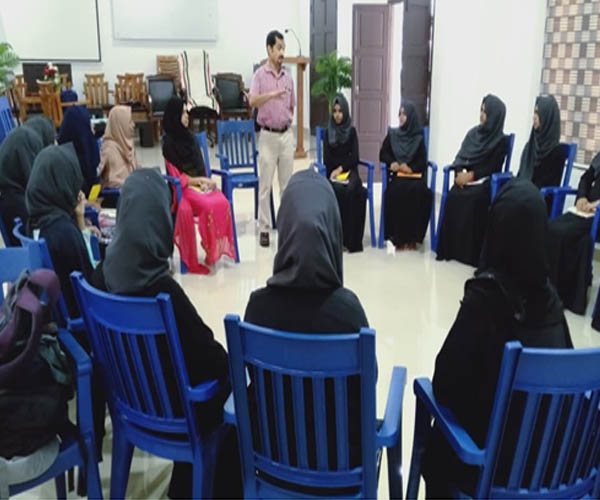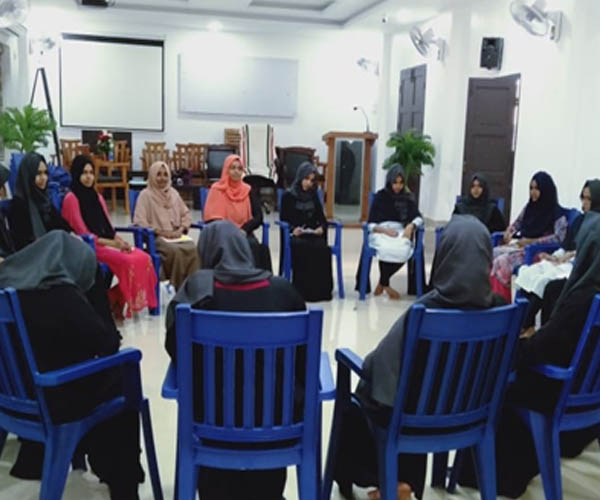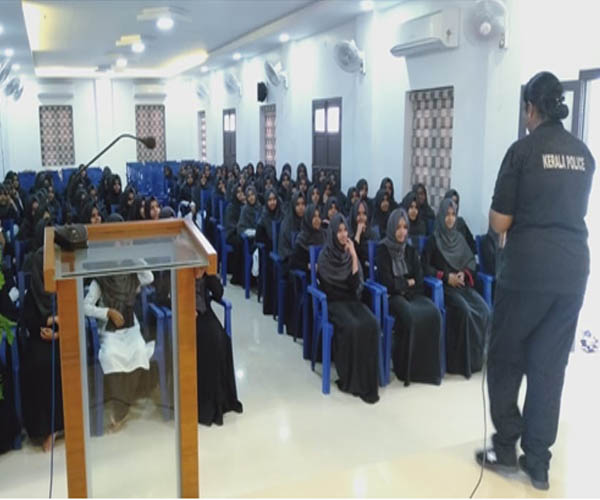 STUDY TOUR
Study tour was planed and conducted by WDC with great joy and expectations. The tour team started on 25/10/2019 at 11pm to VAGAMON, a beautiful natural tour destination.  The trip was led by Prof IBRAHIM(HOD ARABIC), Senior teachers prof. ABDURABB, Dr. ABDUL MAJEED, Mrs. SUHRABI, Mrs. SUMAYYA, Mrs. SAJNA. The tour ended happily.  Twenty five members attended the tour.