Welcome To
ANSAR ARABIC COLLEGE VALAVANNUR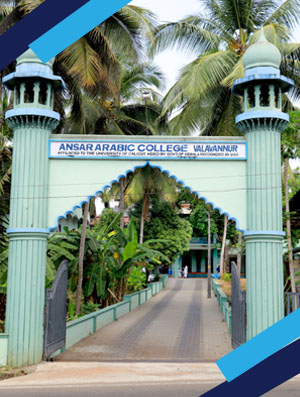 Ansar Arabic College Valavannur is situated in the Valavannur Village in the Tirur Taluk of the backward district of Malappuram in Kerala State. The College was established in the year 1964 by a reformist socio-cultural educational organization called 'Ansarullah Sangham'. Through establishing the College the organization aimed at uplifting the highly backward population of the area by imparting quality higher education to its young generation. On its road to progress the College got affiliated to the University of Calicut in the year 1970 and became a Government Aided College in the year 1979. Minority Status was awarded to the College by the National Commission for minority educational institutions, New Delhi. The College offers bachelors degreeRead More….
Our Vision
---

To be an excellent centre of quality higher education accessible and affordable to all sections of the society especially to the backward and the marginalized.
Our Mission
---

To identify and nurture the latent talents of the youth and mould them into useful citizens with right character capable of taking up lead roles
Core Values
---

Academic Excellence and Success , Civic Awareness, Collegiality and Professionalism, Diversity and Inclusion and Environmental Sustainability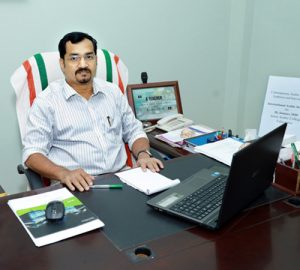 Principal's Desk
Ansar Arabic College Valavannur established in 1964, for the uplift of the backward and the marginalized population of the region has been serving the nation for the last several decades with an uncompromising quest for excellence.
The college is proud of its enlightened alumni serving across the globe in positions of pride and dignity.
I welcome you to this garden of enlightenment with all your invaluable suggestions and innovative
Our Gallery